BIODIESEL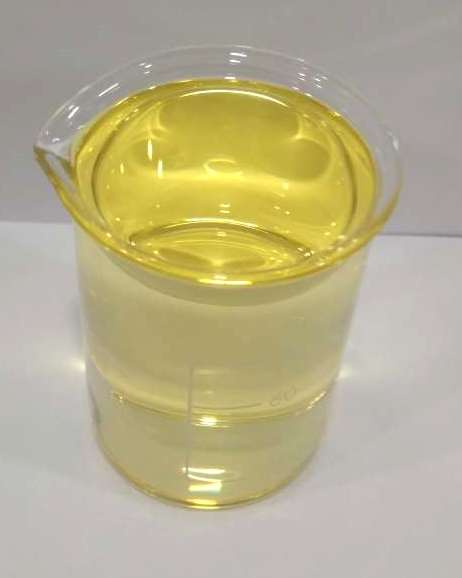 B-100 Biodiesel from soya and sunflower oilseed source
Biodiesel is the generic name given to Fatty Acid Methyl Ester (FAME), the most commonly used biofuel. It is primarily produced from Transesterification process of waste oil of various oilseeds like soy & sunflower. It shows fuel properties similar to petroleum diesel and acts as a greener and cleaner alternative. Biodiesel is the most promising renewable fuel available in the market today as it is cost effective and performs equally well with all types of diesel engines.
Biodiesel advantages over Petroleum Diesel:
Cost Saving

It cost less. Saves money!

Fuel efficiency

High Cetane number, Better fuel efficiency

Engine Care

Better lubricity, reduces engine wear & tear.

Environment Care

Non-polluting and bio-degradable fuel.

Safety

Higher flash point, safer fuel for handling & transportation.

Renewable fuel

Sustainable source of energy.
Biodiesel Applications:
Biofuel

Biodiesel can be directly used in all existing petroleum diesel driven cars, SUV's, trucks, buses, tractors, Earth moving heavy vehicles, etc., without any engine modifications.

Power Generation

Compatible with all generators & DC sets for electricity generation.

Bio-solvent

It has very low volatile organic compounds and replaces many petroleum derived solvents. It is suitable to use in detergents, degreaser and other cleaning products.

Paint & Leather industry

It is used in manufacturing of paints, coatings and in fat liquoring process for leather manufacturing.

Agriculture adjuvants

It is used as a carrier/adjuvant in fertilizer and pesticides applications in agriculture.

Oil-spill Cleanup

It is used to clean oil-spill of petroleum products due to its strong solvent activity.
Biodiesel Specifications
Physical Data
Appearance
Clear light yellow colour
Odour
Slight Fatty odour
Quality Control Data
Ester Content
Min. 96.5
Density at 15°C
870 g/m3
Kinematic Viscosity at 40°C
3.5 – 5.0 cSt
Flash Point
Min. 101°C
Cloud Point
2°C
Pour Point
-4°C
Cetane Number
Min. 52
Calorific Value
9800 Kcal/Kg
Sulphur Content
Max. 10 ppm
Sulphated Ash
Max. 0.02%
Copper Corrosion, 3h at 50°C
1
Water Content
Max. 500 ppm
Acid Value, mg KOH/g
Max. 0.5
Iodine Value
Max. 120
Oxidation Stability, at 110°C
Min. 8 hours