About Us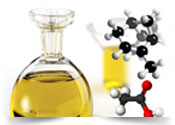 With over fifty years of manufacturing experience, Marathwada Chemical Industries Private Limited has branched out and established its own trading unit "Matrix Universal". The motive behind this establishment is to source out products for its distributors across the globe. We have an extensive list of quality chemical manufacturers, which allows us access to several chemicals at highly competitive prices. This in turn means better savings for our customers.

Matrix Universal is a leading global chemical distributor. Our strong sales and marketing teams complement chemical producers and create value for customers. The company provides technical expertise in application development and outstanding customer service to help its partners grow their business.
As a chemical distributor of a wide range of chemicals, we are greatly aware of our responsibility to the environment and people in our communities. Our responsible actions are evident in the way we carefully source our chemicals from ethical and respected manufacturers.
We offer our products of consistent quality from leading manufacturers, backed by specialist technical sales expertise, adding value and helping you to enhance your applications, time and time again
In today's world of continuous industry evolution, we understand the need to provide more than just products. We strive for new thinking, creativity and new business opportunities.