About Matrix Universal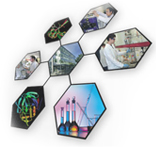 With over fifty years of manufacturing experience, Marathwada chemical Industries Pvt Ltd has branched out and established its own trading unit "Matrix universal".
The motive behind this establishment is to source out products for its distributors across the globe. We have an extensive list of quality chemical manufacturers, which allows us access to several chemicals at highly competitive prices. This in turn means better savings for your company.
Latest News
Matrix Universal becomes leading Suppliers for soya bean Deodorized Distillate from India.