Solutions & Services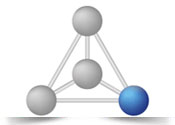 As an internationally operating company with emphasis on the import and export of chemical raw materials we regard the security, the sustainability and the overall optimization of the supply chain of our customers as our core task.

MatrixUniversal aims to exceed your expectations at every possible opportunity. From our first prompt response to your initial enquiry, through the technical support, product testing and development, competitive pricing, help with compliance and regulation, market insights and efficient handling, storage, transport and delivery – we're committed to the highest quality service.
Our specially trained warehouse personnel conducts the desired repackaging and refilling works using specifically designed equipment which ensures the preservation of your product's quality and purity. Through years of experience with difficult chemical compounds we were able to take on the distributions of various renowned representatives of the international chemical industry.